In preparing for our first National Conference, we have spent some time collating a selection of reading material. We believe that this material and the accompanying discussion questions will help enable those attending the conference to engage with our work, get the most out of the conference and enhance the conference experience for those attending.
For many undergraduate students, this will be the first conference that they attend outside of their own university setting. Conferences can be highly valuable experiences. They are a great opportunity to consider new ideas, network with people across academia and industry, and share your own research (such as via our poster session). The value of a conference, however, is dependent on the individual participant and the preparation you put in beforehand.
Throughout the day a number of core themes will be running through our conversations on 'Fighting Global Poverty – Can Geologists Help?'. One of these themes will be the importance of how we undertake development work. In the afternoon session we will be exploring in detail the importance of effective communication for ensuring effective development. Effective communication involves many factors – good spoken communication, writing with clarity, communicating via images and diagrams, communicating to other cultures and to a range of stakeholders (social scientists, media, politicians, policy makers, NGOs, local communities…). Good and effective communication also involves crucial elements such as listening, diplomacy, patience and flexibility. The debate we will be having (with an expert panel from government & policy, academia and practitioner communities) will explore these topics – with participants given the opportunity to ask questions and share their own points of view.
Preparing for the Debate/Discussion
On our website you can find the details of six papers and policy briefings that outline factors relating to effective communication. Each of these have a series of discussion questions associated with them. A number of these papers are open access and available online, others should be available in your University libraries. We would encourage students coming to the conference to read some of these and think about the discussion questions.
Once you've read through some of these papers, think about any questions that you may have – things that relate to effective communication and development. The expert panel that you will have the chance to question have a wealth of experience on all aspects of communication and its importance in the fight against global poverty. Questions should be sent to conference@gfgd.org anytime from now until the start of October. There will also be an opportunity to ask questions on the day itself.
PAPER OVERVIEW – Lost in Translation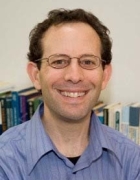 One key paper on our suggested reading list is Lost in Translation, written by Prof Bruce D. Malamud (on the expert panel at our conference) and Prof Dave Petley. This paper reflects on the key communications issues that physical scientists working on natural hazards face. The authors discuss the challenge of communication between natural and social scientists, the importance of interdisciplinary approaches to research, the importance of transferring knowledge to practice and the importance of uncertainty.
In this paper, Malamud and Petley helpfully outline the transition in NGOs from disaster risk reduction (DRR) that focuses on natural science to DRR focusing on social science. Whilst welcoming this transition as being, in many cases positive, they also highlight the frustration in the natural science community about the lack of evidence to support this. Representing a disaster as the complex interaction of both physical and human systems, they discuss the importance of both physical and human science in disaster risk reduction. This approach requires an ability to do truly interdisciplinary research.
Some possible discussion questions to consider…
i) Given the transition in NGOs from hard engineering to addressing vulnerability, what role is there for earth scientists?
ii) Whose job is it to improve communication skills? Is too much emphasis put on the importance of natural scientists learning to speak the language of social scientists?
iii) The article discusses the role that more 'short courses' could play in fostering true interdisciplinary work. What short courses would you advocate for to help support your study and general understanding, what content should they include?
Why not take this short, clear paper (or one of the others) and get together with a small group of people coming to the conference. Read the paper together and see what you agree with, disagree with or would like to know more about. You can then have a think about the questions we've put together and come up with your ideas and thoughts on the topic.
'Fighting Global Poverty – Can Geologists Help?' is the first GfGD National Conference, kindly supported and hosted by the Geological Society of London. For information on the day and registration please visit our website – www.gfgd.org/conferences