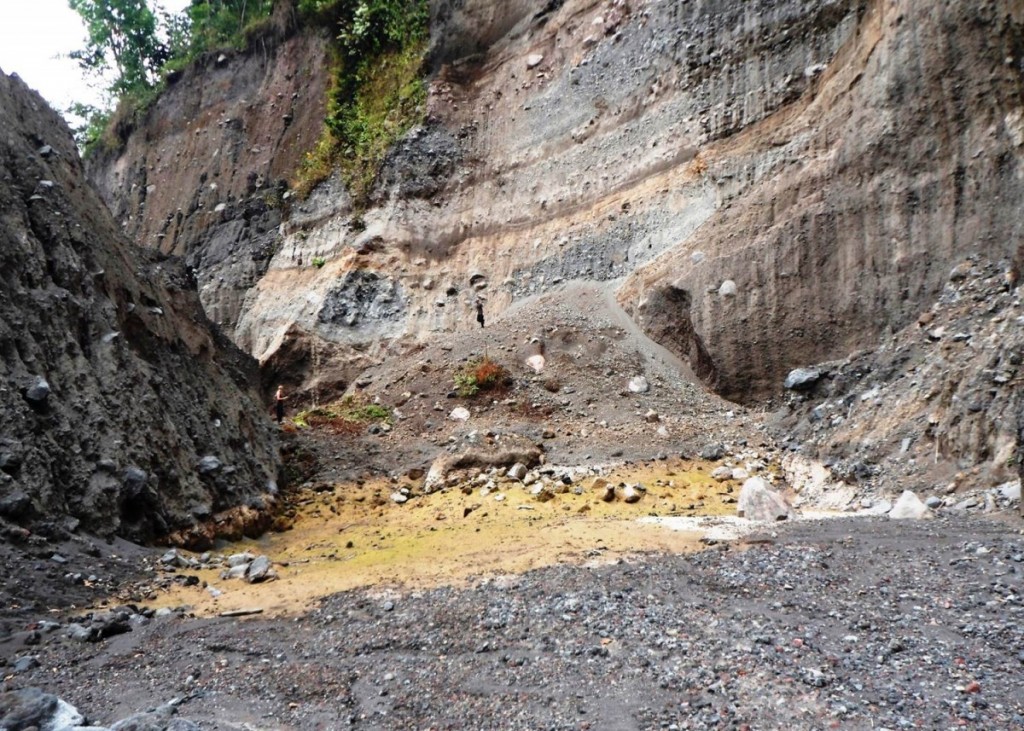 Pyroclastic Flow Deposits close to Volcan de Fuego, Guatemala.
The scale of these deposits, formed in 2012, can be seen against the scale of the person standing in the background [dark line, just above the red shrub]. Pyroclastic flows, alongside lahars, are two of the most significant and destructive volcanic hazards associated with Volcan de Fuego.
You can read more about Fuego and its secondary hazards online here.
(Credit: Geology for Global Development, 2014)
—-
Every Friday we are publishing an image from Guatemala to promote our '100 x 100' fundraising campaign. We are working with students, recent graduates and others in the UK to raise money to support efforts to reduce the impact of volcanic hazards in Guatemala.
Find out more: www.gfgd.org/guatemala
Register your interest: Submit your information here