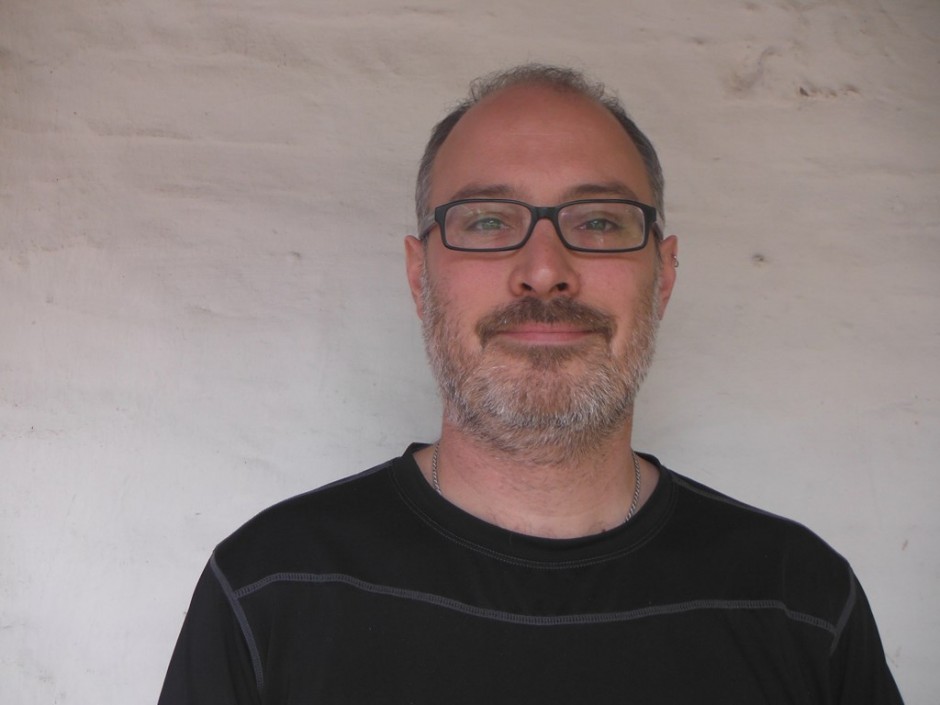 David Litchfield holds an MA in Social Work and has worked in this field for a number of years. However, experience of travel and living in Latin America led to the renewal of a long-forgotten interest in geosciences and especially in volcanism. On return to the UK he completed a second undergraduate degree in Geosciences with the Open University and is currently studying part-time for an MSc in Geophysical Hazards at UCL. He has a broad interest in hazard monitoring methods and how geoscientists communicate their findings with those who need it, and retains a strong connection with the Andean highlands of Ecuador. This summer, David is volunteering at a volcanic observation centre in Ecuador, and we will be following his experiences through a series of blog posts. 
This is my first blog from Ecuador where I will be spending the next eight weeks volunteering with the Instituto Geofísico (IG). This organisation's mission is to "Reduce the impact on populations and infrastructure produced by seismic and volcanic phenomena in Ecuador through permanent monitoring, scientific research and technological applications, promoting the creation of a prevention culture".
This is an ideal opportunity for a part-time MSc Geophysical Hazards student at UCL with time to spare as my classmates focus on their research projects. You might be curious how I came by it but to be honest it wasn't complicated!  I just emailed them, explained who I was and what I hoped to get out of it, and they kindly agreed to put up with me over the summer. Although it was perhaps a little easier for me as I speak Spanish and have experience of the country, I don't think this was crucial. Personally I think it was about enthusiasm – both my own and that of the IG who are keen to work with people internationally. I was also successful in applying for financial support through the Ian Gass Bursary from the Open University where I studied undergraduate geosciences.
As I write this I am preparing to head off the next day to the Tungurahua Volcanic Observatory on a week-long shift. I will be learning about how the IG monitors Mama Tungurahua, which in the indigenous language of Quichua (called Quechua elsewhere in South America) means "throat of fire". This 5023m high stratovolcano, itself constructed within the caldera of an older volcano, has been in intermittent activity since 1999, with thousands of people being temporarily evacuated and six deaths recorded in 2006. In response to these risks, on-going visual observations are correlated against a range of geophysical and geochemical instrumental data to monitor the level of activity and inform decision makers. Crucially the observatory also provides a 40-minute early warning of lahars (volcanic mudflows) that threaten the nearby town of Baños and other local populations.
Tungurahua volcano and the town of Baños in 2012

Straddling the northern Andes where the Nazca Plate is subducting eastwards under the South American Plate, it's not surprising Ecuador presents a range of phenomena. In terms of volcanic activity, the continental Ecuadorian volcanic arc has more than 50 volcanic complexes of which 7 have erupted during historical times (beginning with the Spanish conquest in 1532) and a further 10 in the last 10000 years. To that you can add the Ecuadorian territory of the Galapagos Islands with 7 volcanoes showing historical activity. Ecuador also has significant seismicity. There were 37 destructive earthquakes between 1541 and 1999 with a Modified Mercalli Index intensity of at least VIII, meaning a considerable level of damage to structures in this country. Although the IG has been unable to quantify the degree of building loss, it estimates more than 80,000 deaths from earthquakes. This is all taking place in a country with a high economical vulnerability to natural hazards and ranked 89th in the world for human development.
By the time I write my next blog I should have some personal experiences to share of the geological work here and the people that carry it out. Please get in touch if you have any comments or questions. 
Since David wrote this post, eruptive activity has been reported at the Tungurahua volcano. David will be writing about this in a subsequent blog post – so watch this space.