Hi everyone!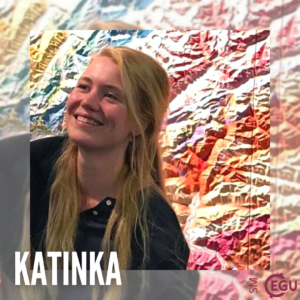 We are now well into the summer, and I can look back at a year of being an ECS Seismology representative, and at the incredible EGU GA this year. It was great to have the posters back this year: I had a poster and no amount of water could have saved me from talking that much. It was such an interesting experience, and I got to talk to a great amount of people. Also the social events were booming, we organized an icebreaker and the social drinks in that week, and we were happy to see so many of you joining us. This is also where we found our enthusiastic new members, who will introduce themselves later in this post! We also have some members who will sadly be leaving our team after all their hard work and dedication, for which we thank them very much!
For this "State of the ECS", our Seismo-team will look back on EGU and tell about their ECS experience, and the new members introduce themselves. Happy reading!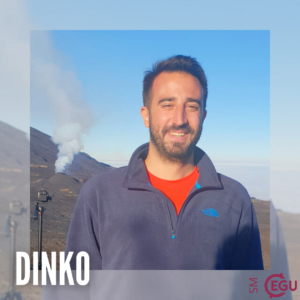 Hello there, Dinko here, I had, once again, an incredible experience at EGU GA in Vienna this year. First of all, posters (and beers 🙂 ) were back and I was so happy to present my research and receive invaluable feedback. Also, our ECS activities went great, from icebreaker on Sunday to our social dinner and our Seismology 101 course that saw some new faces presenting it. What truly brings me immense joy is the addition of several enthusiastic volunteers to our group: Eleanor, Ana, and Laura! I eagerly anticipate collaborating with them regarding all ECS Seismology things. At the same time, I would like to express my heartfelt gratitude to  Angel and Bruna, the departing members who have contributed so much to our group and their hard work will greatly be missed. I genuinely hope our paths will intersect again in the future.
We have a lot of new ideas for the next couple of months so follow us on social media and stay tuned.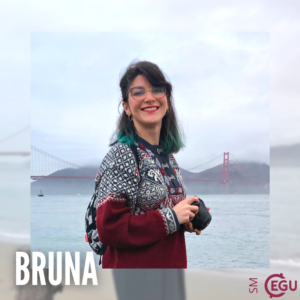 Heya, here's Bruna from the Seismology EGU Reps team.
As I'm wrapping up my PhD, I'm putting the final touches on my thesis, where I investigate and overview the seismic, geologic and geophysical information about South America. It's challenging work, but it adds valuable insight to the field of seismology.
This past year, my role as an EGU Rep has been fulfilling. Managing our Twitter account, I've interacted with scientists around the globe, fostering dialogue and sharing insights into our field. The recent EGU General Assembly was a great success. We connected with many early career scientists eager to join the EGU Reps and extend the reach of seismology. The positive response to our 'Seismology 101' course was particularly gratifying.
As my PhD journey at DIAS draws to a close, I'm thankful for the experiences and discoveries that have shaped this phase of my life. I look forward to contributing further with our scientific community and inspiring the next generation of seismologists. Cheers!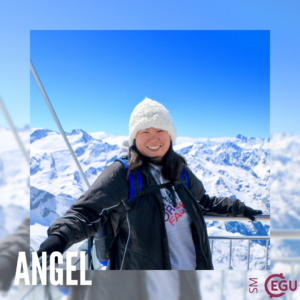 Hey everyone, Angel here!
What a blast EGU was this year! So good to see the GA back in full swing! After a couple virtual GAs, I finally got to present my poster in person for the first time. Oh man, how much did I miss poster sessions where I can share my work and exchange ideas with all the brilliant minds there. A special shout-out goes to the ECS team for the exceptional organization of networking activities and the phenomenal content for the Seismology 101 short course. We even brought a real seismometer to the GA and allowed everyone to make their own EGU quake! So glad that we all had a great time.
As I bid farewell to this incredible chapter, I'm grateful for the opportunities and experiences working alongside the rest of the ECS team the last few years. I'll cherish the memories and friendships I've made throughout this journey. All the best to the ECS team for bringing even more amazing activities and content in the future. Signing off now – thank you everyone, for an unforgettable time!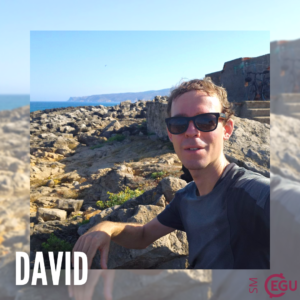 The last months were dominated by what I would call the scientists juggling exercise. Ball 1: you get an exciting amount of new data that you didn't even know was available to work with and to integrate into…Ball 2: you are writing a paper and try to keep finding the balance between adding contents and finalising the manuscript, deadline looming in the distance. Ball 3: you look over old results that should have been made into a paper long ago. Ball 4: you are writing a funding application to have something lined up when your current contract runs out. Ball 5: you search and apply for positions because see previous ball. Ball 6: you help organising the departmental seminar and there are some gaps to fill. And although some of the things and especially their combined force can sometimes be intimidating, the individual tasks are quite a lot of fun. I'm sure, many of you have a similarly (or even more) impressive set of juggling balls currently in the air. So, to all of you, have a good summer and don't forget to enjoy what you are doing!
Hi people,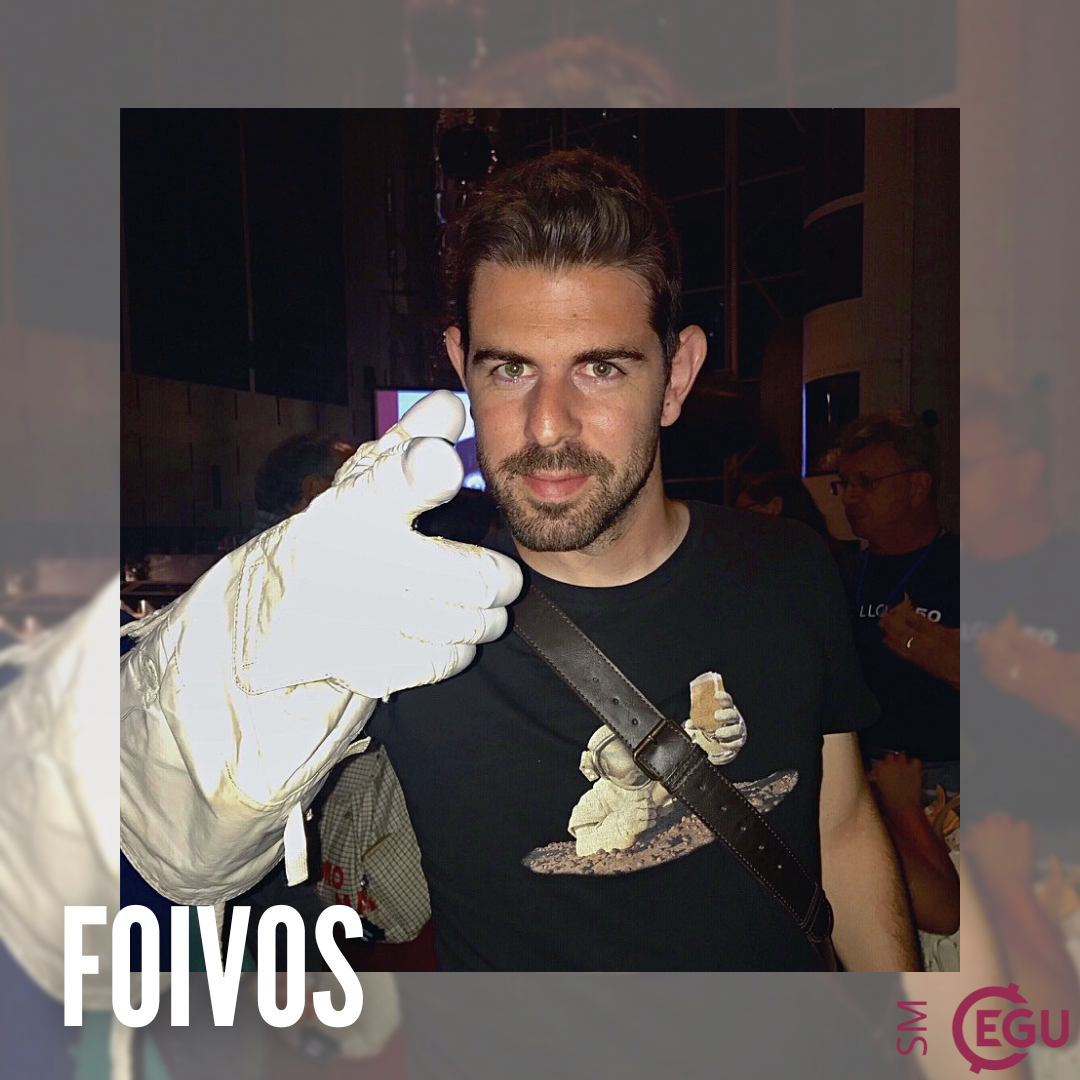 It seems like yesterday being in Austria for the GA, but we are already in the middle of a hectic summer. Tons of deadlines have to be met, before starting new projects soon. This is an early researcher's life after all!But there are things already better than a few months ago: our Seismology ECS group has new people, our team gets bigger and we are all excited for collaborating with our new peers! My hope is that we will have a lot of new things to share in the next State of the ECS, stay tuned and join the adventure!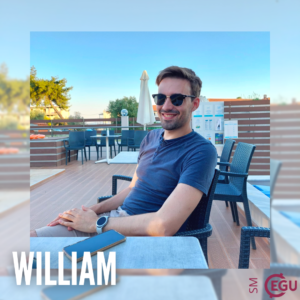 Hi all, William here, writing from the rainy UK. I'm in the third year of my PhD at the University of Southampton and what a rollercoaster of a year it has already been. A PhD can have high highs and low lows, but with each day is another step in progressing with some awesome research, learning new things and meeting brilliant people! Sadly I wasn't able attend EGU this year but I'm looking forward to contributing more to the blogs and continuing to work with the wonderful ECS team. Hopefully I'll be at EGU next year!
And now for the new team!! Introducing…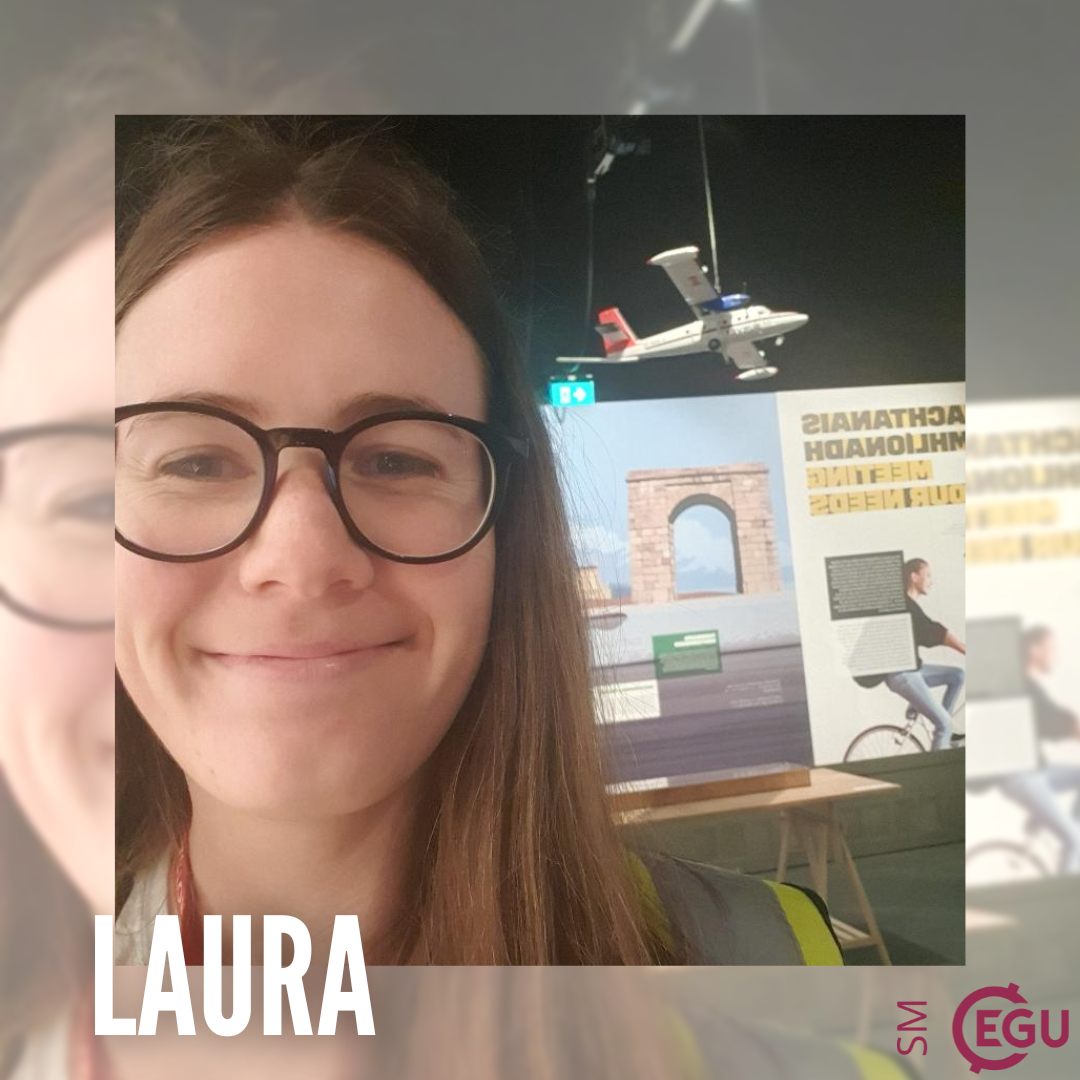 Hi Everyone, My name is Laura Reilly I am the new Community Seismology Officer at DIAS in Ireland. My role is to try and get the citizens of Ireland to become seismologists and join the newly formed Quake Shake Community. We employ state-of-the-art 'Raspberry Shake' low-cost seismometers, which are widely recognised in the field of citizen seismology. I love working in outreach. A highlight for me is interacting with members of the public at outreach events. Kids and adults (of all ages) love jumping beside a seismometer and witnessing their 'own earthquake'.
For my undergraduate degree I studied Earth and Ocean Science in Galway. I love earthquakes, volcanoes, rocks, fossils and the ocean basically everything related to the Earth! When I am not working I love hiking and playinglacrosse. I am very happy to be joining the SM ECS team. I attended this year for the first time and my mind was blown by the amount of displays and talks. I had the best time and I met so many great like-minded people. I can't wait to learn so much more from the team.
Cheers!
Laura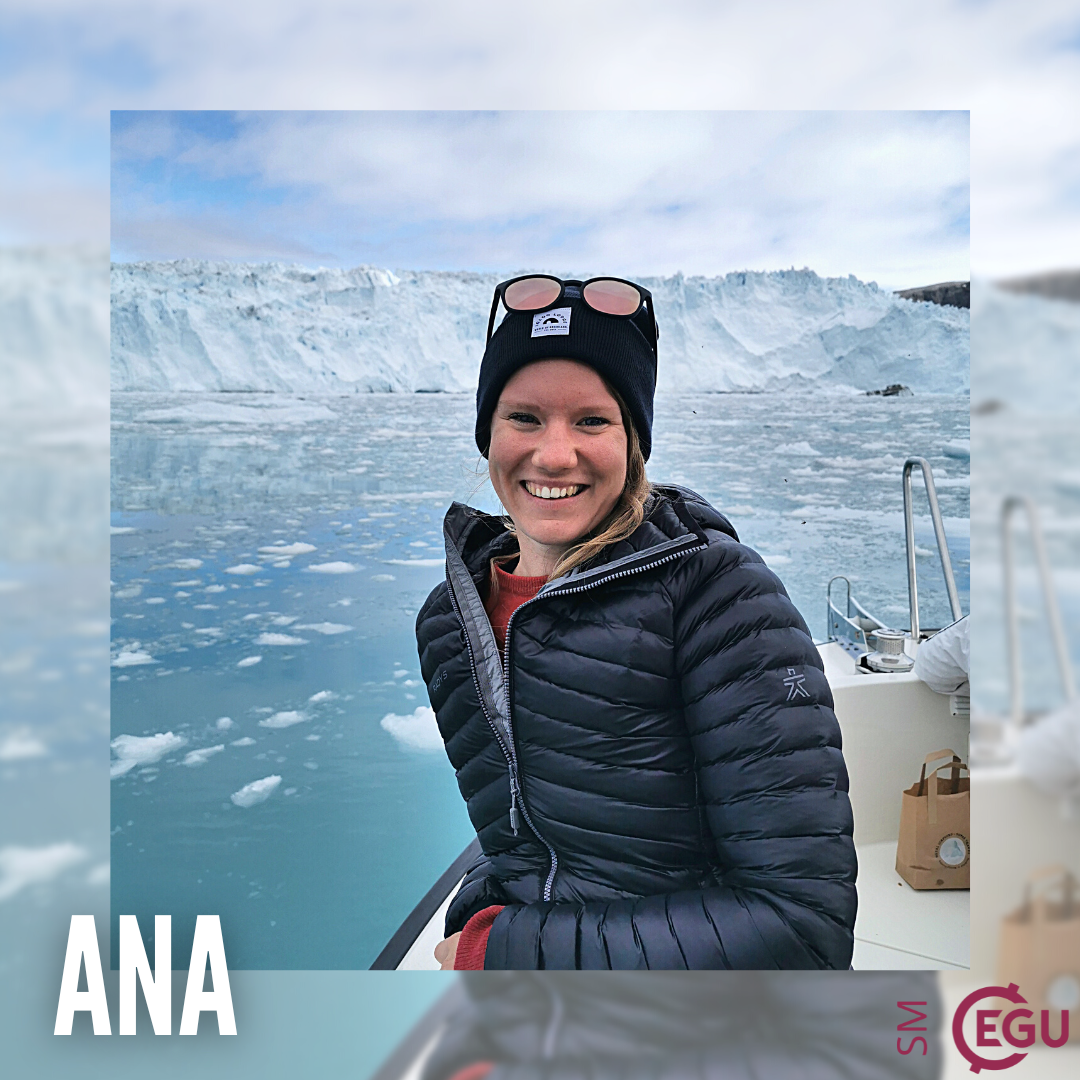 Hi Everyone, My name is Ana. I am a third year PhD student at the University of Zürich. I am a new member of the seismology ECS team. This year was my first time at EGU and after seeing the fun stuff the ECS group organised, I decided to join. Connecting early career scientists through online and offline activities to share experiences and navigate the sometimes difficult world of academia, feels very valuable to me.My research is in the field of glacier seismology, with a specific focus on the fastest glacier in Greenland. Currently, I am in Copenhagen, on my way to Greenland for the last fieldwork during this PhD. The fieldworks have been one of the absolute highlights of this PhD. Being able to perform seismic measurements in such a thrilling environment, and utilizing those measurements to gain a better understanding of fast glacier dynamics, still feels surreal at times. Apart from the exciting fieldwork, a major portion of my time is dedicated to processing and analyzing the data, which keeps me occupied behind the computer. 😉
Aside from science, I love anything outdoors: hiking, skiing/snowboarding, cycling, running, mountaineering etc. But you can also find me quite regularly on the couch watching movies or in the kitchen trying new recipes.
Hi guys! My name is Eleanor and I am a second year PhD student at the Dublin Institute for Advanced Studies. My research is all about dynamic triggering on Sierra Negra volcano in the Galápagos however for the second half of my research I will be focussing on best practises for science communication as this is something I am really passionate about!
I attended my first in-person EGU this year and gave a PICO presentation – which was an interesting first-time experience and I had fun meeting so many people and talking about my research. I look forward to attending many in the future! Seeing the ECS reps speak at the Seismology Division meeting actually inspired me to join the team so I hope to help out as much as possible.
Aside from geophysics I love being outdoors and exploring the countryside, I also love writing stories and reading!
We begin our new year full of enthusiasm, and hope to publish many interesting blogs and to be there for our EGU SM community again!    –   The ECS team