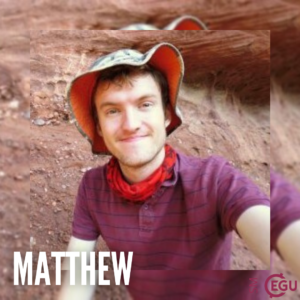 Hello everyone, Matthew here! As the end of 2022 draws near, it is time for us in the Seismology Division headquarters to reflect on another of the Earth's tours around the Sun. Personally, this year has been a real rollercoaster. With everything getting back to some kind of normal, I'd forgotten that there is only so much time in the day, and only so many plates (tectonic or otherwise) I can keep spinning…! I'm now in the fifth and (fingers-crossed) final year of my PhD, so the fires of impending deadlines are slowly creeping towards me.
But there's always time to collate together a new State of the ECS blog! So here are the Seismology team, checking in with their reflections on the year that's gone. And stick around to the end of the blog, for an intro to our newest member, and, if that wasn't enough, there is a post-credits poem! Hope you have an amazing holiday – see you in the New Year!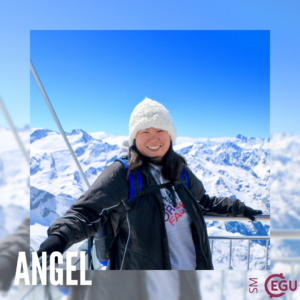 Hey all, Angel here! Happy Advent!
As we approach the end of the year, it's the perfect opportunity to reflect on the past and oof, what a year it's been. Though we are slowly coming out of the shadow of the pandemic, this year has still been challenging for me, physically and professionally. I had to juggle physical health and research for quite some time this year. However, there have also been some ups too: I was able to travel again and attend a few conferences (EGU!) and symopsiums in-person where I could reconnect with my fellow ECSs and meet new friends. All these encounters have been really inspiring and encouraging during this challenging time. As my PhD is approaching the finish line, these encouragements definitely give me hope for better days.
Regardless of how this year has been for you, may the coming Christmas still spark some excitement within us. So to get you all in the Christmas spirit, the SM ECS team has prepared the seismology edition of the Christmas advent calendar again this year! Our seismo advent calendar is filled with fun and surprising seismology candies. What are you waiting for, join our countdown to Christmas!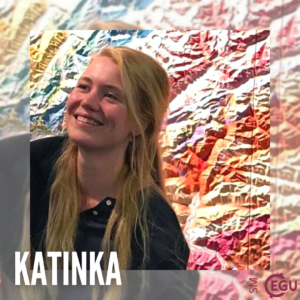 Hi, Katinka here!
2022 marks the first year of my PhD without too many Covid-19 restrictions, and so it was also the first year that I got to visit conferences in-person. This has really helped me feel more connected to the seismology community and ultimately led me to become a member of the EGU seismology ECS team! I work on Distributed Acoustic Sensing, where the google-scholar e-mails are becoming more and more daunting by the week: so much is being done! It is surely becoming a very active and exciting field. I am looking forward to 2023.
Hey all! Here is Bruna this time reporting from the tropical Brazilian lands 
.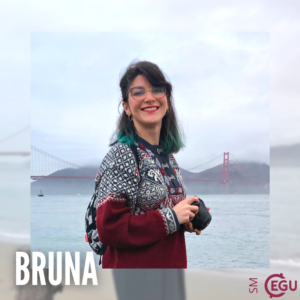 What a year 2022 has been! From a 4th year PhD student, things have been pretty intense, with plenty of conferences, new scientific connections, and new colleagues around. It feels like life has been on a hibernation mode for the pandemic years, and finally this year we are all trying to make up for it. From my post grad life a few exciting things that happened: Joined the EGU Seismology Reps 
, did my first oral presentation in EGU GA, (spoiler alert) got invited to write a review paper (!!!!), got carried away and did a second oral presentation in the LACSC meeting in Quito, and learned loads about volcanoes in fieldwork to the Sierra Negra and Reventador volcanoes in Ecuador. But most importantly, something that is very valuable for me was to strengthen my connections with the Latin American seismology community and contribute to the local knowledge.
Now with the end of the year approaching I'm grateful for all that happened but I'm looking forward to having some relaxing holiday time. I hope that this was a good year for everyone, with whatever makes you happy, being papers published, outreach activities or exciting field work. Happy festivities and holidays folks!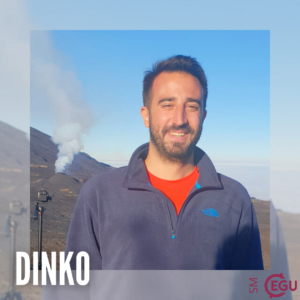 Hi all, Dinko here. In my first post-PhD year I finally went from generating my own data with synthetics and numerical modelling to actually setting up a seismic network, organising data, and now I get to analyse "my own" data. I have to tell you, I now have even greater respect for the people at all other institutions who prepare and organise the data so we can all just easily download them using obspy and continue with our scientific work.
And EGU ECS work was quite exciting too and we will continue with even better work in the next year. Be ready for another fantastic Seismology Advent calendar coming in the next 24 days and in 2023 we are bringing you a series of Seismology Campfires so keep your eyes open for information about that too. Cheers, Dinko.
And now to introduce our newest member…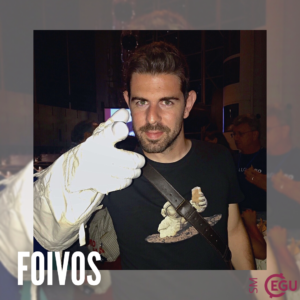 Hi all, my name is Foivos. I am a seismologist and currently postdoctoral researcher at the Istituto Nazionale di Geofisica e Vulcanologia (INGV) in Bologna. I obtained my PhD in Geophysics at the Institut de Physique du Globe de Paris (IPGP) in 2018. I am currently interested in the inversion of the seismic anisotropy structure in the Mediterranean, whereas for several years I have been working on Martian seismology within the InSight mission. My expertise is in the propagation of seismic and shock waves in solid planets and their atmospheres, as well as the identification of the internal structure, by investigating the seismic wave attenuation, scattering and anisotropy. Furthermore, I use terrestrial analogues to develop techniques that can be used in other planetary bodies.
I joined the ECS team of the EGU Seismology division to contribute to the network building that we need for our community and get the chance to be in contact with my Early Career peers from many countries and institutions!
Finally, here's a festive poem from David!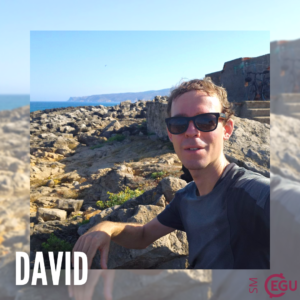 I hope you all are doing fine,
had a good summer – here is mine:
I seldom looked at actual data,
'cause writing papers made me wait a
while and pushing back my work,
while months went on, and deadlines lurk.
But ev'ry now and then it's handy
to itemise your research candy.
Like that you see what you have done,
Sorting your brain, second to none!
And then, like that, tidy and clean,
I'll put new research on my screen.
I hope you'll have a good December,
And just before I go, remember:
the Seismo Advent Calendar
has started now, that's wunderbar!
Ho Ho Ho!