Welcome to the third day of the EGU General Assembly, 2023.
Hope that the participants and attendees are enjoying. Let's start the day with a cup of tea and then enter the Hall. For virtual attendees, we have Gather.town. So don't miss a single session wherever you are!
Anyways, lets have a look on today's sessions-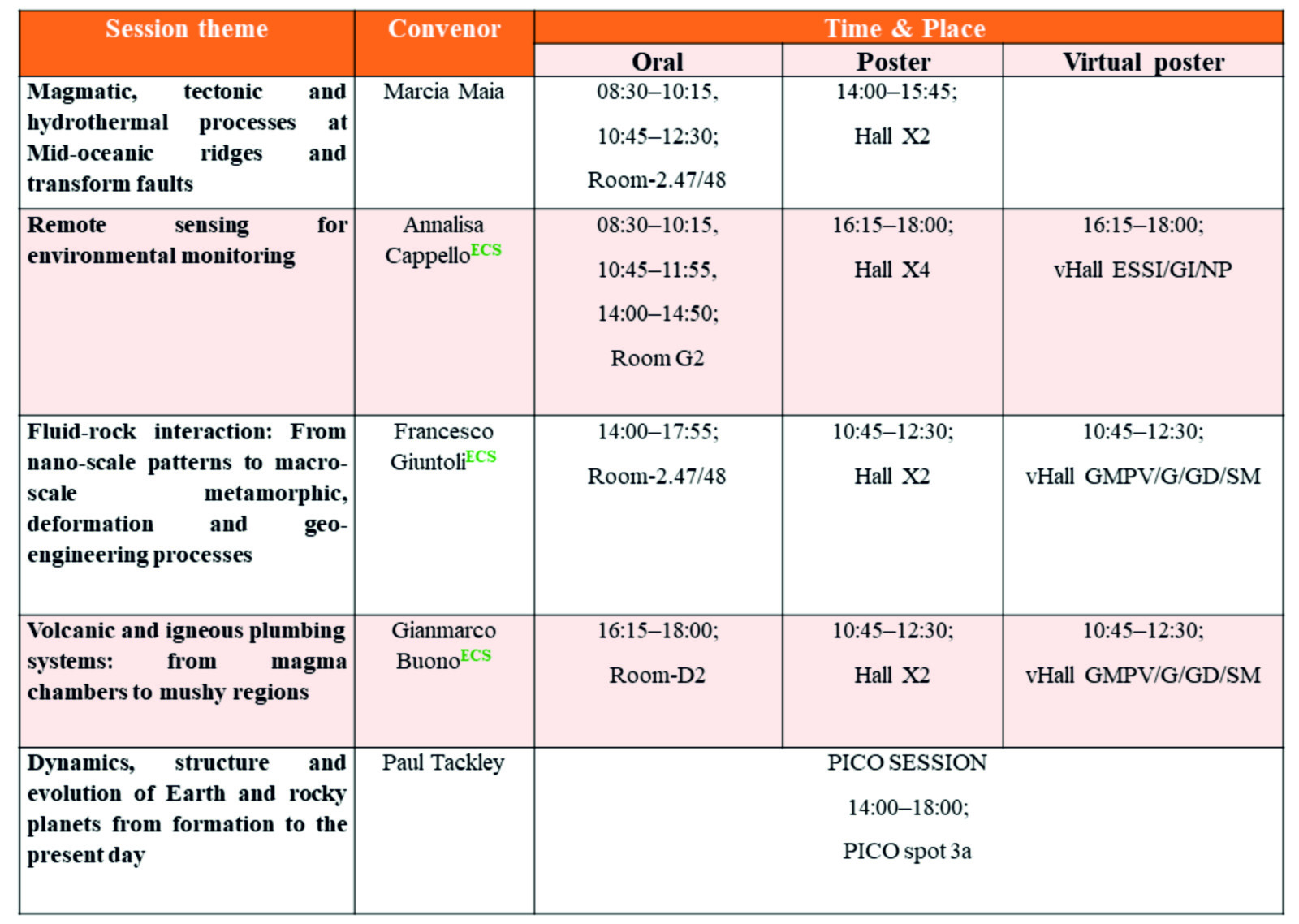 The first session on "Magmatic, tectonic and hydrothermal processes at Mid-oceanic ridges and transform faults" will be a platform for exchanging ideas & recent developments integrating geophysical and geological data with an aim to fill the gap between observations and numerical models, whereas the Second session will throw light on the present and future perspectives in environmental remote sensing, from multispectral/hyperspectral optical and thermal sensors.
However, the session on fluid rock interaction will discuss the multidisciplinary approaches to investigate how the reactions between fluids and rocks impact on many of the natural and geo-engineering processes across a wide range of scales. In order to explain the complex and interconnected processes of fluid-rock interaction, the session is dedicated in imparting the knowledge and techniques derived from various disciplines of Geosciences such as petrography, microstructure, geochemistry, experimental rock mechanics, thermodynamic and numerical modeling.
The fourth session is co-sponsored by the IAVCEI Commission on Volcanic and Igneous Plumbing Systems. It will bring together the researchers working in different fields of igneous petrology and geochemistry, structural geology, geodesy, geophysics and material sciences to understand the architecture and dynamics of VIPS as well as the evolution of mushy regions.
The fifth session is a PICO Session and aims to provide a holistic view of the dynamics, structure, composition and evolution of Earth and rocky planets (including exoplanets) on temporal scales ranging from the present day to billions of years, and on spatial scales ranging from microscopic to global, by bringing together constraints from geodynamics, mineral physics, geochemistry, petrology, planetary science and astronomy.
Apart from these, our outgoing ECS Representative Giulia Consuma will be convening a short course on how to get your science out there? This short course aims to give practical examples of different outreach activities, providing tips and suggestions from personal and peers' experiences to start and manage an outreach project. There will be three speakers: (i) Elisa Vanin from Politecnico of Turin who will give a talk on Theatre and Climate Change; (ii) Erik Sturkell from University of Gothenburg who will discuss on Cinema and Geoscience; and (iii) Maria Gabriela Tejada Toapanta who is an #EGU23 Artist in Residence and enlighten us on Art and graphics for science outreach.
Uffs!! Tired enough after the whole day's exhaustion??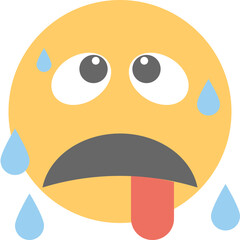 Lets join the GMPV dinner at 19:00 in 7stern Bräu.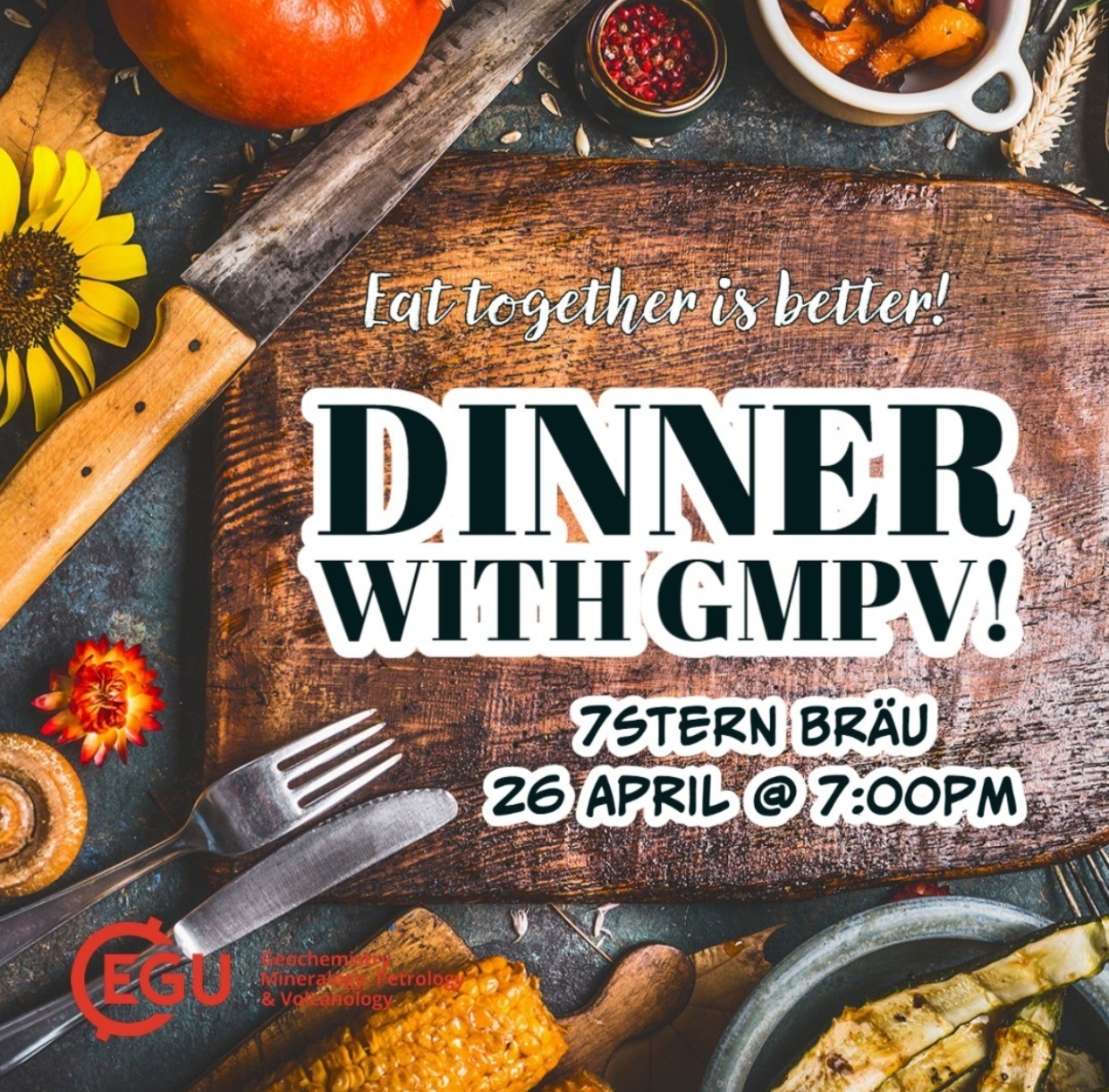 Please don't forget to give your valuable feedback at the ECS forum during lunch time (12:45). If you have ideas or complaints about how EGU is going for early-career scientists, this is the perfect time to have your say.
Check regularly the EGU website and GMVP social media for pop-up events.
Stay with us and have an amazing experience in EGU 2023 at Vienna.