The 13th edition of the Geochemistry, Mineralogy, Petrology and Volcanology division's early career scientists Campfires will be a special edition on Subduction Zones! The talks will be held on Wednesday 13th October at 11am CEST on Zoom.
Our three ECS speakers are: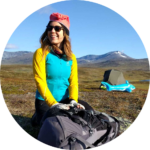 1. Lorraine Tual (Twitter: @_garnetite_)
Post-Doc @ the University of British Columbia, Canada
Title: Lu-Hf dating of laser-milled garnet micro-domains reveal <1Ma of rapid, paced garnet growth in blueschists from Syros, Greece.

2.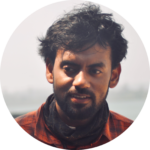 Debaditya Bandyopadhyay (Twitter: @debadityageo)
Post-Doc @ the Earthquake Research Institute of the University of Tokyo, Japan
Title: Subduction polarity reversal in rock record – story from Andaman Nicobar Island.
3.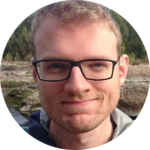 Hugo van Schrojenstein Lantman (Twitter: @HugoLantman)
Post-Doc @ the University of Pavia, Italy
Title: An overview of the impact of subduction zone fluids in the ultrahigh-pressure metamorphic Lago di Cignana unit, Western Alps, Italy.
Talk attendance is by registration only and you can register HERE.
Looking forward to seeing lots of you there!
***
We're looking for new speakers! No matter what career stage you are at, we want to hear about your science. You can sign up to give a live GMPV ECS talk in one of our future events using this Google form!
You can also give us FEEDBACK on any of our talks here.