Solmaz Mohadjer, PhD student at the University of Tübingen, found the perfect way to relax during a stressful day at EGU while refreshing your knowledge on landforms: A MEMORY card game.
– written by Solmaz Mohadjer –
Assessing rock surface hardness, dating lateral moraines, modelling future mass-balance changes of glaciers, and playing memory games with school children. Meet Dr. Stefan Winkler, a geomorphologist at the University of Canterbury, New Zealand. When he is not roaming around glaciers in New Zealand, Norway and the European Alps, he can be found in school classrooms, with a box of memory cards featuring photographs of different glacial features. The game is simple yet effective, fun and sometimes challenging, even for geomorphologists. The idea for the game came to Stefan while on a geology field trip. There are many ways to unwind at the end of a long day in the field: observing and contemplating nature, yoga, beer or simply going to bed. Stefan adds 'playing match pair memory game' to that list.
Most of us have played memory games before, often as kids or parents of kids. Stefan's memory game, however, is not an ordinary one. It does require you to remember where the card pairs are placed, but that is only one way to get points. To score more, you need to be able to identify the landform shown in the photograph. Is it a drumlin, a fjord, or dead ice? Once the feature is identified, you are asked to describe the landform, explain how it is formed, what it is made out of, and what it says about the glacial history of the region. The game master then judges the quality of the answers using an information card developed for each photo pair. How many points do you think you can score?
This morning at the EGU Booth, I was lucky to stop Stefan from his busy schedule and ask him a simple question: Why do you do this? 'We need to get geomorphology back into school curriculum,' he says. But he also emphasizes the importance of considering the end user's needs, 'Sadly scientists often create educational tools without involving school teachers.' He also points out how often teachers become frustrated when they cannot access educational resources developed by scientists because of IT incompatibility, and that the most useful resources are those that are developed in collaboration with teachers.
The memory game was presented at the 2015 General Assembly, and can be ordered by emailing Stefan directly. He will also be convening a session this Thursday, so stop by if you can. If you are lucky, you might be able to unwind with a round of match pair memory game.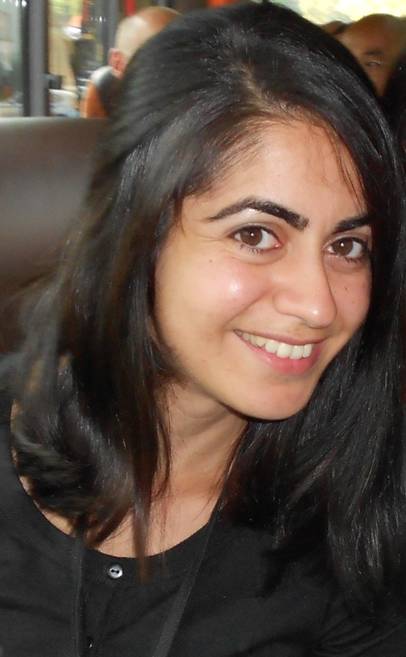 By Solmaz Mohadjer
Solmaz Mohadjer is the founder of the ParsQuake Project, an initiative with a mission to increase earthquake awareness, education, and preparedness in the global Persian community. She is currently a geohazard PhD researcher in at the University of Tübingen, Germany, with strong interest in science education and outreach.