Geology for Global Development has now been operating for around 18 months. In such a short time, the Founder and Director, Joel Gill, has overseen vast amounts of growth. GfGD has expanded beyond its initial horizons and so we have established a national committee. These positions were advertised through the blog over the past few months and have been enthusiastically taken up by a team of dedicated people. This means a big change in the way GfGD is run, and guided by the experience that Joel has picked up over the whirlwind first 18 months, we will now be able to work together to take GfGD even further.
I have been appointed as the Deputy Communications Officer. This means I work with our Communications Officer, Jane Robb, to deliver GfGD's communications strategy. Jane will be responsible for overseeing all aspects of our communications. This will involve managing the website, social media (Facebook and Twitter) and newsletters, and thinking strategically about how we best get our message across to various groups. Her role is very much a cross-cutting one, and she'll work to support the whole team in improving how we communicate the GfGD vision.
The blog has been a major part of GfGD's work, and since Joel's first post back in February 2011, we have had over  61,000 pageviews. We have now moved the blog to a new home, in the EGU Blog Network, where we will hopefully receive an even wider readership. The blog focuses on the intersection of Earth science with human lives, and exists to inform people about GfGD's work, to spread the word about news and opportunities for geoscientists in the development sector and to raise awareness of different ethical issues relevant to geoscience.
I will be managing the blog, continuing to publish articles and photos three times a week. As before, you are welcome to submit guest blogs, photos, interviews and book reviews to be published on our blog. You can also volunteer to be a regular columnist, alongside Dan Sharpe and Alex Stubbings. We have a wide readership and want to reflect that by having a wide variety of posts from different people and places, so please don't hesitate to get in touch.
This is my first post in charge of the blog, and I want to take the chance to introduce the new committee over the coming week, starting with the communications team: Myself and Jane Robb.
Communications Officer: Jane Robb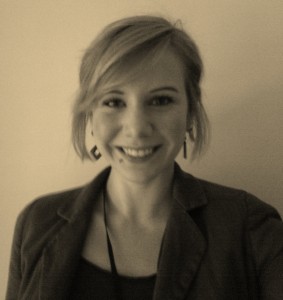 Jane has a BSc (Hons) in Geology from the University of Edinburgh and an MRes in Heritage Science from The Bartlett at UCL. She has four years' experience in science communication in science centers, museums, teaching and developing resources for formal and informal secondary education. She is a published author in several science and cultural heritage publications, a fellow of the Geological Society of London, the Science Group web editor for the Institute of Conservation and responsible for implementing student experience initiatives and improving pedagogical practice across The Bartlett at UCL as their new Student Experience Fellow.
At GfGD, Jane's role as Communications Officer on the National Committee has her overseeing all aspects of their communications: managing the website, social media, newsletters and thinking strategically about how to most effectively communicate GfGD's vision to the wider community.
Deputy Communications Officer: Rosalie Tostevin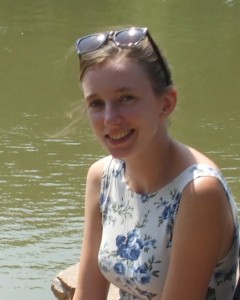 I am a PhD student at University College London (UCL). My research ranges from modelling the sulphur cycle in the modern ocean to reconstructing seawater chemistry up to a billion years ago. I did my undergraduate Master's degree at the University of Cambridge, where I worked on 'Timetruck', the department's outreach programme. I have also spent time working in industry, as part of BP's North Africa exploration unit.
This year, I have been working to build up the GfGD group at UCL, and I'm now joining our National Committee. I will manage the blog, and aim to encourage young geologists to enter the development sector, showcase good geoscience and bring you the latest news and opportunities in development and science communication. If you want to contribute to the blog, you can contact me by emailing blog[at]gfgd.org.