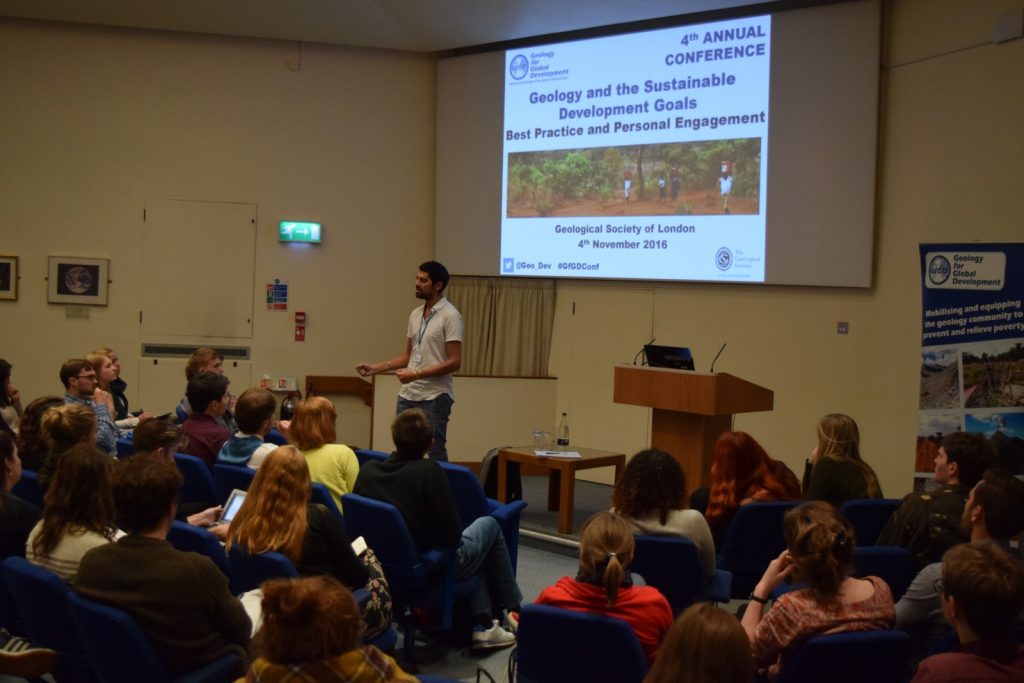 GfGD were delighted to support Clare Spink and Taryn Freeman (University of Liverpool) to attend the recent GfGD Annual Conference. As the new leaders of the GfGD Liverpool University Group they were eager to learn more about GfGD and take that back to Liverpool. On our guest blog today, they share some of those reflections…
As we only recently took over organisation of GfGD Liverpool, it was enlightening to attend the GfGD Annual Conference 2016. We were able to network with more established university groups and get involved in existing projects, such as the GfGD Bristol Myanmar core logging project.
We both found the layout of the day enabled us to learn about GfGD's goals and aspirations and to personally engage with other members who have different insights into how the Sustainable Development Goals can be achieved. By working in small groups, we were able to see how geologists can apply themselves to world development issues, such as enabling access to clean water and earthquake education, and how NGOs and independent projects deal with the difficulties that working within other cultures presents.
Attending the conference has taught us that in regards to addressing conflicts of opinion and methods within different cultures, it is necessary to adopt a bottom up approach to prevent the waste of time and resources focusing on parties that are less effected by the issues involved. We also learnt the benefits of collaboration with other disciplines outside of geology, and we are attending projects being held by the Geography and Planning Department that aim to achieve the Sustainable Development Goals set by the UN.
We are excited to focus our outreach here in Liverpool on next year's theme of Risk, encouraging our peers to think about how risk can be identified and mitigated against to minimise suffering in areas vulnerable to geological hazards.
We are looking forward to attending the conference next year, and encourage budding geologists to "use our knowledge of the Earth to fight poverty".
Editor's note: You can find a range of resources from our conference on the GfGD website.