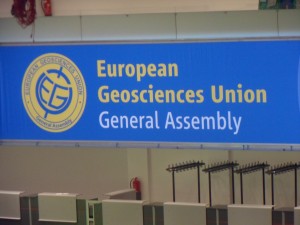 Next week I'll be heading to Vienna for the European Geosciences Union General Assembly (12-17th April). This annual gathering of thousands of geoscientists from all over the world, has been a regular feature of my research calendar since 2012 and a great opportunity for GfGD to talk with experts from around Europe and beyond. This year I'll be based in the Press Office, combining research responsibilities with bringing some key sessions to our readers through the GfGD blog. 
The EGU Programme includes more than 14,000 abstracts, covering all disciplines of the Earth, planetary and space sciences, and great debates, press conferences, and multiple short courses. It is an important opportunity for research dissemination, learning and networking.
Here are a few of the highlights of next week, and things I hope to report on:
Monday 13th April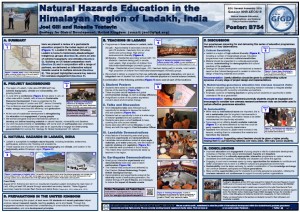 A team of researchers based in the UK (including myself), Netherlands and Germany will convene a session and discussion meeting on Natural Hazards Education, Communications and Science-Policy-Practice Interface. This will explore all aspects of this important topic, and include a poster on GfGD's work in the Himalayas (Blue Posters, B754). Full details can be found on the image below. If you're attending EGU you would be very welcome to join us!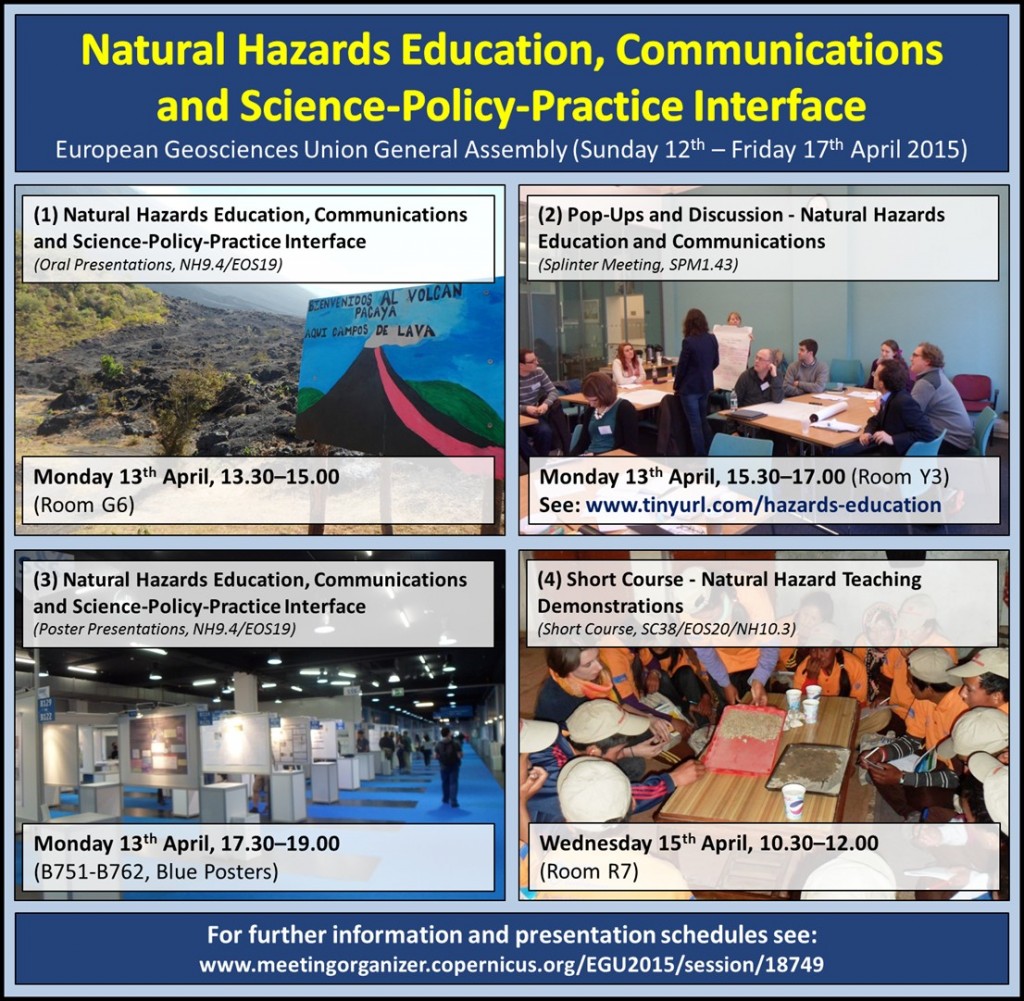 Tuesday 14th April
On Tuesday there will be an important debate on global freshwater use and water security as populations increase. This is of enormous relevance to GfGD's work, and can be watched live on the EGU site.
Wednesday 15th April
Wednesday's highlights include a short course on natural hazards teaching demonstrations, a large session on geoethics and a press conference on droughts and floods in warming climates.
Thursday 16th April
On Thursday I'll be convening a splinter meeting, with a discussion on best practice in international development. If you're attending the EGU, this is a great opportunity to come and meet some of the GfGD team, share your experiences or simply listen to what should be a very interesting conversation.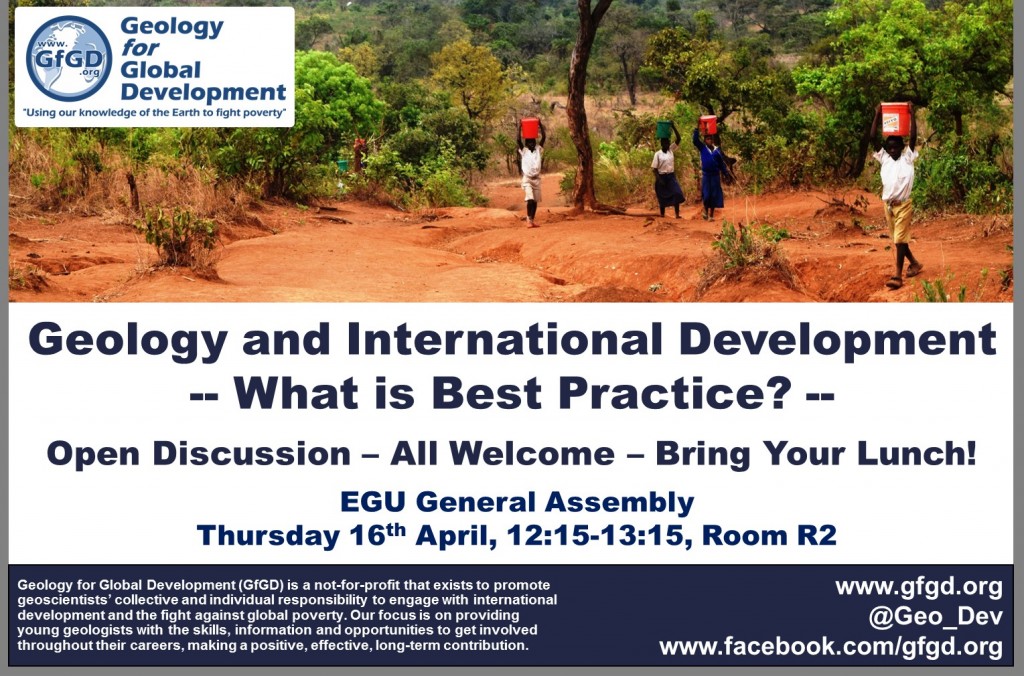 There will also be second debate, on negotiating climate policy, which you can again watch live online.
Friday 17th April
On Friday there is a session on geodynamics and neotectonics in Africa that has caught my attention!
—–
Throughout the week I'll be looking at the many posters and talking to people doing relevant and interesting work, particularly where is a strong international partnership between institutions in the global north and global south.
You can see some commentary throughout the week on both the GfGD Twitter feed (@Geo_Dev) and on my personal account (@JoelCGill). The main conference tag is #EGU15, with others for specific themes.