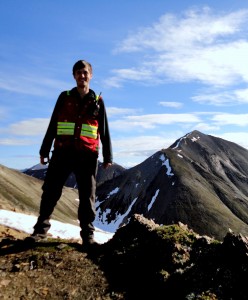 Over the summer we published a very popular series of posts outlining some Top Travel Tips to help those undertaking mapping projects, fieldwork or research visits overseas. We've had helpful posts from those who have spent time in various parts of Africa, Bangladesh, and Chile. Good preparation is essential to get the most out of overseas work. It helps our work be more effective, more efficient and ultimately more sustainable.
Today, Daniel Sharpe shares his insights from time he spent in Vancouver, Canada.
1) Explore on Foot – Vancouver is a stunning city full of open paths, chic buildings and beautiful marinas. During summertime many of the locals prefer roller-skates as their mode of transport, but a slow walk along the quay down to Stanley Park is as good an option for those not savvy with this classic 70s throwback. Cheeky black squirrels will impose themselves on you for food and you will soon forget you are in one of the largest cities in Canada.
2) Eat Out – Vancouver is a very cosmopolitan city with a particularly large asian population. This fusion of cultures has made eating here a complete experience, from North-American steak houses to delicate little patisseries and Asian corner shops. You'll find everything from high end elite restaurants to greasy spoon cafes so get out looking for whatever takes your fancy.
3) Breakfast is the most important meal – The breakfasts in Vancouver are incredible and they certainly do not do things by halves. Pancakes, sausages, bacon, mushrooms and as many as 8 different styles of egg to choose from served on a chest sized plate was certainly a nice wake up, and if you find one of the little corner cafes this mountain of food won't even cost that much!
4) Get out and about – With Whistler only a 50 minute drive away you'd be silly not to hire a car for a day and get our into British Columbia's wilderness. Sea planes litter the harbour with an incandescent hum ferrying tourists up to small mountain lakes to the north-west. Rural B.C. is an amazing place so get out and experience a true lasting wilderness of pine forests and bears.
Vancouver is regularly voted as one of the best places in the world to live and it is not hard to see why. Modern skyscrapers mingle with old colonial buildings and a culture confused city with a backdrop of mountains and sea. Explore on foot, get out and about and be prepared to add a belt buckle or two when sampling the food in one of the worlds great cities.