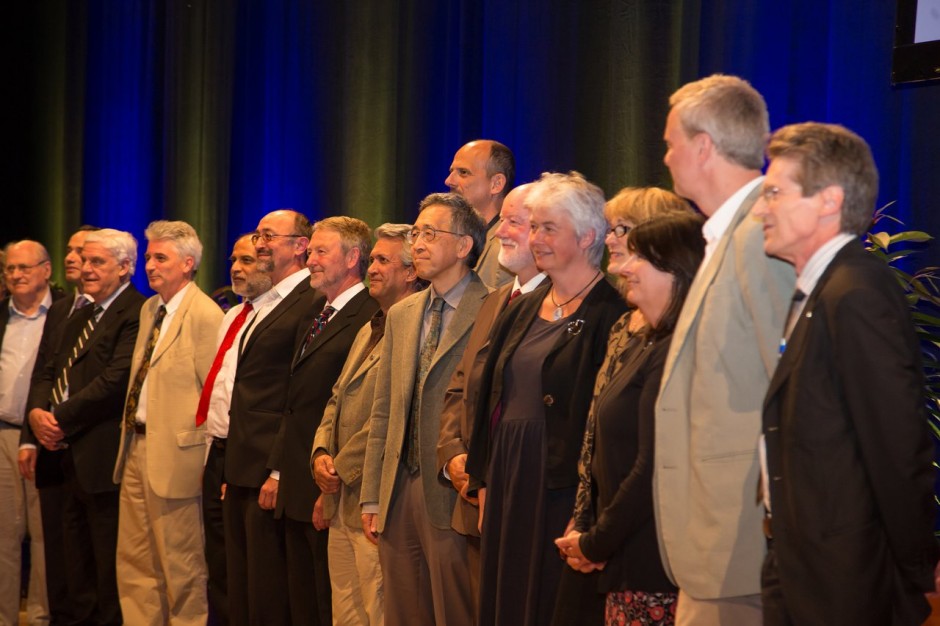 Yesterday, the EGU announced the 35 recipients of next year's Union Medals and Awards, Division Medals, and Division Outstanding Young Scientists Awards. The aim of the awards is to recognise the efforts of the awardees in furthering our understanding of the Earth, planetary and space sciences. The prizes will be handed out during the EGU 2015 General Assembly in Vienna on 12-17 April. Head over to the EGU website for the list of awardees.
Twelve out of the total 35 awards went to young scientists who are recognised for the excellence of their work in the early stages of their career. Eight of the awards were given at Division level but four young scientists were recognised at Union level, highlighting the quality of the research being carried out by the early career researcher community within the EGU.
As a student (be it at undergraduate, masters, or PhD level), at the EGU 2014 General Assembly, you might have entered the Outstanding Student Poster (OSP). A total of 49 poster contributions by young researchers were bestowed with a OSP award this year recognising the valuable and important work carried out by bugging geoscientists. Judges took into account not only the quality of the research presented in the posters, but also how the findings were communicated both on paper and by the presenters. Follow this link for a full list of awardees.
Further information regarding how to nominate a candidate for a medal and details on the selection of candidates can be found on the EGU webpages. For details of how to enter the OSP Award see the procedure for application, all of which takes place during the General Assembly, so it really couldn't be easier to put yourself forward!