European Geoscience Union (EGU) is an organisation made of different disciplines in geosciences, and each disciplines have their own Division. Within each Division, there are many different volunteered positions. Each year at the EGU General Assembly (a conference), Division members come together to nominate members for those positions. There are variety of positions from President and Deputy President, a Programme Group Chair, Science Officers, as well as Representatives for the Early Career Scientists and an Outreach Team. Information on the CL Division structure can be found here. Following is a short summary of the EGU CL Division Outreach team and Early Career Scientist (ECS) Representatives for 2022 – 2023:
ECS Representative: Nazimul Islam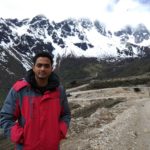 Hello everyone, my name is Nazimul Islam and I am the ECS Representative for the Climate Division. Currently I am doing my Ph.D. at the Institute of Earth Surface Dynamics (IDYST), University of Lausanne, Switzerland and my research focuses on dendrochronology to study tree-rings and stable isotopes for environmental reconstructions. As the ECS-Rep, one of my aims is to further enhance the interaction among the members within our climate division and with other divisions of EGU to make the ECS community more active in organising events such as science talks, workshops, short-courses and campfires. I also promote equality, diversity, and inclusion for increasing the outreach and better science communication. More about my research and outreach activities are available in my personal website and on Twitter @geonaz07. If you have any suggestions, ideas for climate Division, please reach out to me by mailing at ecs-cl@egu.eu.
ECS co-representative and outreach team member:  Ichiko Sugiyama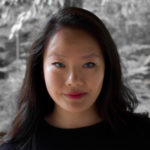 I have been part of the EGU Climate (CL) Division outreach team since 2020, and will be continuing on as the editor-in-chief for CL Division blog and as the CL-ECS co-representative. Currently, I am finishing my Ph.D. in the field of biogeochemistry at the Weizmann Institute of Science (Halevy Lab), and will be starting as a Postdoctoral Investigator at the Woods Hole Oceanographic Institution (WHOI) starting October 2022 (Horner and Saito Lab). My Ph.D. research focuses on investigating the role of iron minerals in regulating metal and nutrient budgets in modern and ancient surface environments using experimental and modeling approach. My hope is to apply my work to help illuminate our understanding of environmental remediation techniques, biological productivity and evolution as well as better understand trace metal proxies that have been utilized to constrain Earth's past surface oxidation state.  For more information about my work and outreach activities, please visit my website. You can also follow me on Twitter @FerrousChiko.
Veteran outreach team member: Janina Nett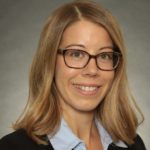 Janina is part of the outreach team since 2019 and was the CL ECS representative in 2021. Now she continues working part-time in the outreach and ECS teams of the climate division. Janina is a postdoctoral researcher focusing on past climatic changes and geochronological approaches on loess-paleosol sequences and other sediments. She further deals with geoarcheology and is interested in all topics of climate change, academic work-life and enjoys outreach activities (Twitter: @BoeskenJanina).
Outreach team member and social media coordinator: Natalie Selwood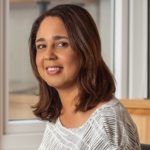 I have proudly been part of the EGU Climate Division team since completing an MPhil in Holocene Climates at the University of Cambridge in 2021. With a passion in polar paleoclimate reconstructions, my masters' research focussed on the chronological viability of a proposed driver of the Younger Dryas using statistical modelling. I am an Associate Fellow of the Royal Geographical Society, a member of the Quaternary Research Association and have been appointed as Council Co-Chair of the Association of Polar Early Career Scientists (APECS) for the 2022-23 academic year (Twitter: @natselwood).
Outreach team member: Martin Wegmann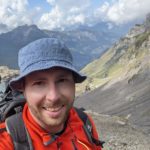 Martin is a post-doctoral climate and  environmental data scientist at EPF Lausanne. He focuses on cryosphere–atmosphere links, climate teleconnections and seasonal climate prediction applications. He likes to combine interdisciplinary ideas and datasets to get a better grasp on environmental issues in this changing world. Follow him on Twitter @martin_wegmann.
Outreach team member: Ricardo Santos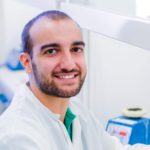 A young geoscientist with an immense passion for paleoclimate research. I am currently writing my master's thesis at the University of Lisbon, and I am part of a paleoclimate project 'HOLMODRIVE' where I study the biomarkers of a sedimentary record retrieved from a mountain lake in western Iberia. One of my dream goals is to pursue a Ph.D. in the field of paleoclimate, and in the meantime, share my research and do science outreach with other people, especially for outside academia (Twitter: @RicardoANSantos).
Outreach team member: Negar Vakilifard
Negar Vakilifard is a member of the Leverhulme Centre for Climate Change Mitigation, working as a postdoctoral associate at The Open University (UK). Her research interests are in two fields: environmental engineering and physical sciences. She developed an optimisation model for integrated water and energy resource management in urban areas during her PhD at Murdoch University (Australia). In her current research, she quantifies the effect of the enhanced rock weathering application on croplands (as a negative emissions technology) on the Earth system's biogeochemical responses. She also studies the controls of uncertainty in transient climate response to cumulative carbon emissions and zero emissions commitment in negative emissions scenarios. Negar joined the NH and CL ECS team in 2021 and has assisted in scientific outreach activities since then (Twitter:@NegarVakilifard).
Outreach team member: Shalenys Bedoya Valestt
I am oceanographer with special interest in ocean-atmosphere coupling and climate change. Currently, I am pursuing a PhD career at the Climate, Atmosphere and Ocean Laboratory (Climatoc-Lab) of the Desertification Research Centre (CIDE-CSIC) in Valencia. My PhD studies focus on the historical changes of sea breezes from regional (i.e. Mediterranean basin) to global-scales and its implications in the moisture transport in a changing climate. My main goal is enhance our knowledge of the role of sea breezes on climate and desertification issues.