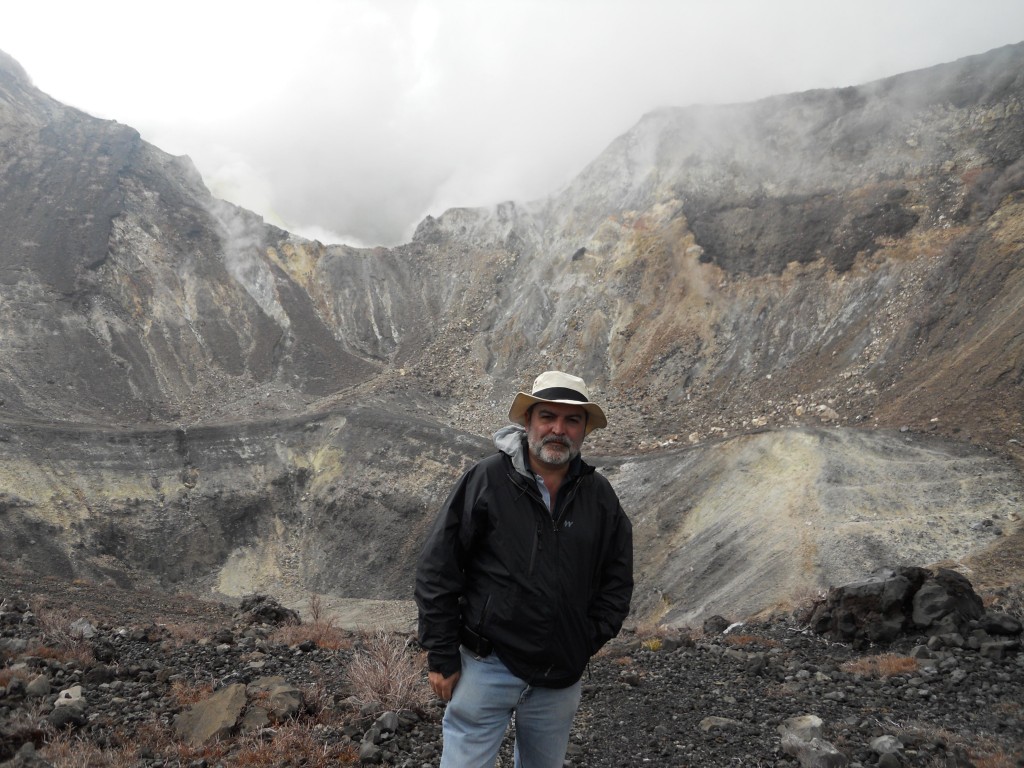 Prof. Jesús Martínez-Frías is the head of the planetology and habitability department in the 'centro de astrobiologica' in Madrid. He is also the new president of the International Association for Geoethics (IAGETH). We did a short piece promoting another geoethics organisation in December, and here Jesús elaborates on the history and significance of geoethics…
Although Geoethics is not very well known yet, it is not a new discipline. Geoethics was born in 1991 in Příbram (Czech Republic) out of a partnership between Ethics and Geology. Dr. Vaclav Nemec is considered the father of this discipline. He is a past President of the IAGETH and is now vice president for the European Association of Geoscientists for International Development.
Numerous contributions on Geoethics have been presented in International Geological Congresses all over the world; Japan, China, Brazil, Italy, Norway, Australia, as well as in other targetted workshops in different countries. The most important and emblematic Geoethics conference is held within the framework of the Mining  Příbram Symposium in the Czech Republic, with around 300 congress contributions since 1992. The first world monograph about Geoethics was published in Russia in July 2012.
Regarding the foundation of the IAGETH, the official business meeting of the AGID international Working Group of Geoethics in August 2012 in Brisbane (Australia), adopted the following conclusion: "After more than 20 years of activities reflected in all International Geological Congresses since 1992, regular international meetings at Příbram since 1992, and working group activity elsewhere under the umbrella of AGID, we have to take into consideration the increasing interest for this discipline in both theoretical and practical aspects, and the significance of the International Declaration of Geoethics. Therefore, we have decided by unanimity to establish a new International Association for Geoethics (IAGETH)"
Geoethics was born because of the necessity for an appropriate ethical attitude to the whole geosphere and for critical analysis of geoethical dilemmas and finding ways to solve them. There are several definitions of Geoethics. In accordance with the IAGETH, Geoethics is an interdisciplinary field between Geosciences and Ethics which involves Earth and Planetary Sciences as well as applied ethics. It deals with human thoughts and actions in relation to the significance of the Earth as a system and as a model. Geoeducational, scientific, technological, methodological and social-cultural aspects are included (e.g. sustainability, development, geodiversity and geoheritage, prudent consumption of mineral resources, appropriate measures for predictability and mitigation of natural hazards, geoscience communication, museology, etc). In addition, the necessity of considering appropriate protocols, scientific integrity issues and a code of good practice – regarding the study of the abiotic world – is covered by this discipline. Studies on planetary geology (sensu lato) and astrobiology also require a geoethical approach.
Since 2010, Geoethics has been considered a fundamental subject in the context of the activities of the IUGS Commission on Geoscience Education, Training and Technology Transfer. After less than one year since its foundation, the IAGETH is related to more than a dozen geoscience associations and societies, and consists, at present, of 30 National Chapters led by recognized experts from different geoscientific disciplines (natural hazards, mining geology, natural resources, sustainability, environmental issues, climate change, geoeducation, geoconservation and geoheritage, planetary sciences, etc). The IAGETH will be present in the International Congress of Stratigraphy (STRATI 2013), 1-7 July, Lisboa (Portugal), and in the EOS7. Session: Geoethics and Geoeducation. European Geoscience Union (EGU). 7-12 April 2013. The International Conference on Geoethics will be held in Pribram (Czech Republic), 14-18 October 2013. All this indicates that Geoethics has matured as discipline and that it will be a hot topic from now on.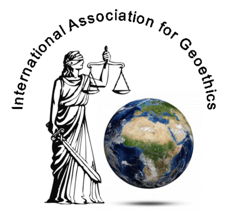 Geology for Global Development hopes to encourage young geoscientists to engage with Geoethics from an early stage in their careers, whether they work in industry, academia or elsewhere.