As you may have gathered from my enthusiastic title I just submitted my thesis! After 6 years of hard work it's been passed in. To celebrate I decided to make this really cool word cloud showing the most frequently occurring words in the thesis, which currently contains a total of 55,713 words. The bigger the font the more common the word. As you may notice 129I occurs a lot, 1,220 times to be exact, since it is the topic of the entire thing.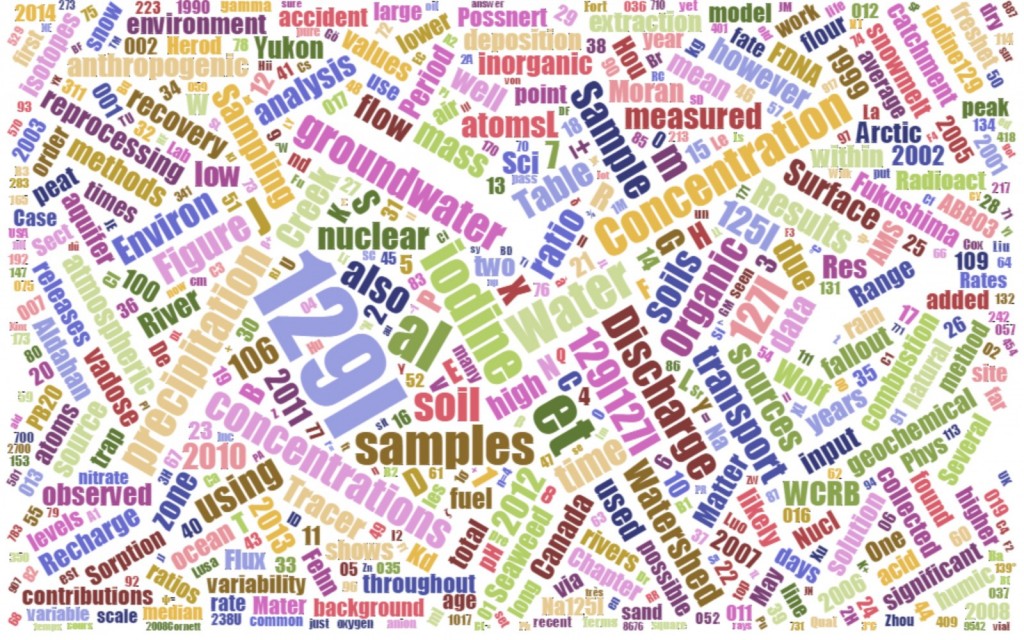 Here is a pic of the whole thing ready to turn in to the grad studies office. Now that this thing is done hopefully I'll be able to get back to blogging a little more frequently. Actually, I have ideas for several posts saved up including summaries of a few of my thesis chapters.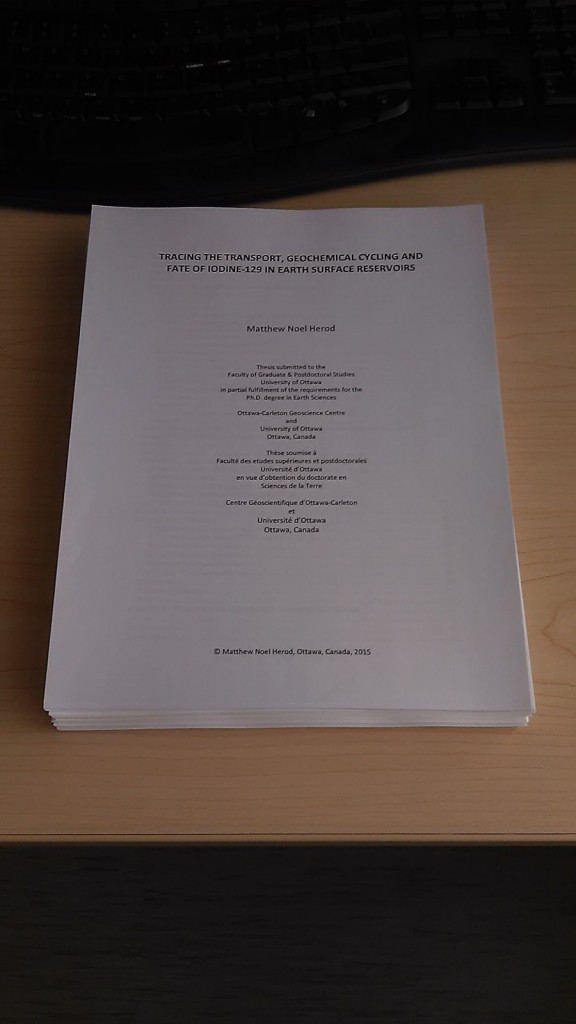 By the way, I lied above. I'm going to get a beer to celebrate. Cheers!