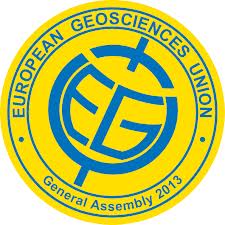 GfGD will be bringing some of the latest research to you from Europe's biggest Earth Science conference, the European Geosciences Union General Assembly 2013. Joel Gill (Director) and Rosalie Tostevin (Blog Manager) will be out in Vienna listening to talks and reporting back via the blog.
The schedule for EGU is jam packed, and here we highlight just a few of the key sessions:
Monday 8th April
Session NH9.12 – Modelling Dangerous Phenomena
Session NH9.7 – Resilience and Vulnerability Assessment in Natural Hazards and Risk Analysis
Session EOS 4 – Modern Climate Science Education and Communications
Press Conference: The Impacts of Climate Change
Tuesday 9th April
Session NH9.8 – Geoethics and Natural Hazards: The Role and Responsibility of Geoscientists
Session HS7.3 – Water, Climate and Health
Session NH3.11 – Landslide Hazard and Risk Assessment (including a presentation by GfGD University Groups Officer, Faith Taylor).
Wednesday 10th April
Session NH5.6 – Early Warning Systems for Tsunamis and Other Natural Hazards
Session CL2.2 – Climate Change Impacts on African Urban Areas
Press Conference: Climate, Water and Soils: How do They Affect Human Health?
Press Conference: Disaster Risk Management
Evening: If you are on twitter and want to meet the people behind the tweets, sign up to the EGU tweetup!
Thursday 11th April
Session NH5.1 – Tsunami
Session EOS 7 – Geoethics and Geoeducation (includes GfGD talk by Joel Gill)
Session NH9.3 – The Costs of Natural Hazards
Session EOS12 – Blogs and Social Media in Scientific Research
Press Conference: Precursors: the Search for Alternative Earthquake Prediction Methods
Press Conference: Air Quality and Urban Air Pollution
Friday 12th April
Session HS4.1 – Flash Floods: from Observations to Risk Governance
Session SM3.6 – Induced Seismicity: Theory and Observation
Beers!
We'd love to know the topics that interest you (leave a comment on the blog!) so that we can try and include relevant sessions in our schedule.
Also check out the EGU blog feed, they have articles highlighting events for young geoscientists at EGU and networking opportunities.