Our 3rd Annual Conference, with the theme Fighting Global Poverty – Geology and the Sustainable Development Goals (SDGs) takes place on Friday 30th October, hosted by the Geological Society of London. Here we will be introducing some of the speakers, starting with Session 1 (DFID, Science and the SDGs)…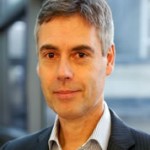 Professor Tim Wheeler (Deputy Chief Scientific Adviser, Department for International Development)
Tim Wheeler is Professor of Crop Science, in the School of Agriculture, Policy and Development at the University or Reading, currently on secondment to DFID. He has published extensively on how climate change could impact the sustainability of agriculture and food. In his role at DFID, Tim provides science advice to Ministers, and oversees the research portfolio of their Research and Evidence Division.
Tim will be speaking on 'DFID, Science and the Sustainable Development Goals', highlighting how DFID uses science to support international development. This session will include a Q&A session, a great opportunity to learn more about Tim's work in DFID and research – please come prepared to engage and ask questions.
Read more about Tim's work: www.reading.ac.uk/apd/staff/t-r-wheeler.aspx
---
Register Now: www.gfgdconference2015.eventbrite.co.uk
(Please note that many of our speakers are involved in work that requires them to travel overseas at short notice. The programme/speakers may change at short notice).